Finding songs
Two new targets have been added to find songs. These are 'Find songs close to the previous song' and 'find songs close to the next song'. This is useful when you want to insert a track between two tracks but really only want to target either of them. This option can be choosen from the pull down menu in the song selector
Secondly, we finally understand the problem of mode-averaging when targetting multiple songs and have resolved this by aggregating all songs that are close to a particular target, without computing the mean of their distances.
However, in case you really are looking for a song between two songs, it is still possible to choose to aim for the center of the targets. This option can be selected under the menu Library|Nearest neighbor settings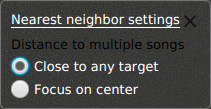 Track information & color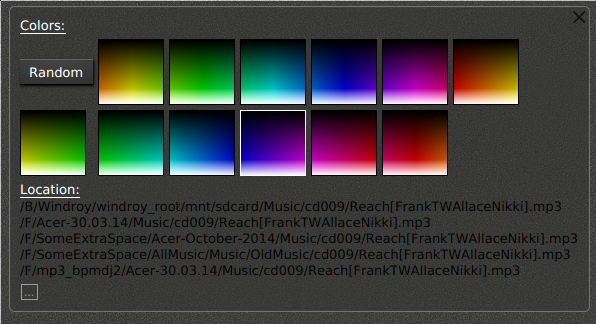 Open a song segment, click on the

button and behold: 1) a color selector 2) a tag editor and 3) the location where the song is found.