The echo is enabled by tapping the

button on the XY-pad.
The echo is a standard Schroeder nested all pass filter (invented in 1962), courtesy Valhalla DSP.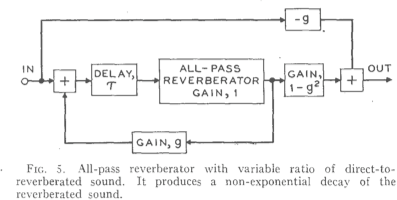 On the XY pad, the following parameters are set out:
Vertically, the density is set out. The lower half are pre-echos. The upper half are the transients and the feedback. In the middle, transients are maximally smeared. This is the feedback of the diffuser.
From left to right the delay feedback is set out. With the left half retrieving the pre-echos before the actual signal, and the right half with a standard echo. This axis specifies the feedback of the outer delay line.