Buy now and become part of an exclusive community
Starting 25 December 2014, BpmDj will no longer be sold. Those who bought it will receive future updates, those who didn't will need to keep working with the demo version.
What if I don't buy it now ?
On the same day, the 3 song limit from the demo version will be removed. This will allow the user base of the application to grow during 2015, yet no new functionality will be added to the demo. That means that all upcoming features are reserved for those who bought it.
Exclusive features
Remote playing
The main feature to look out for: BpmDj playing songs located on your desktop machines.
After having worked with BpmDj for a year, we felt that the main limitation was the amount of songs that fit on a phone. With 700 songs, there are only that many mixes you can make. This new feature will give your phone access to all your music.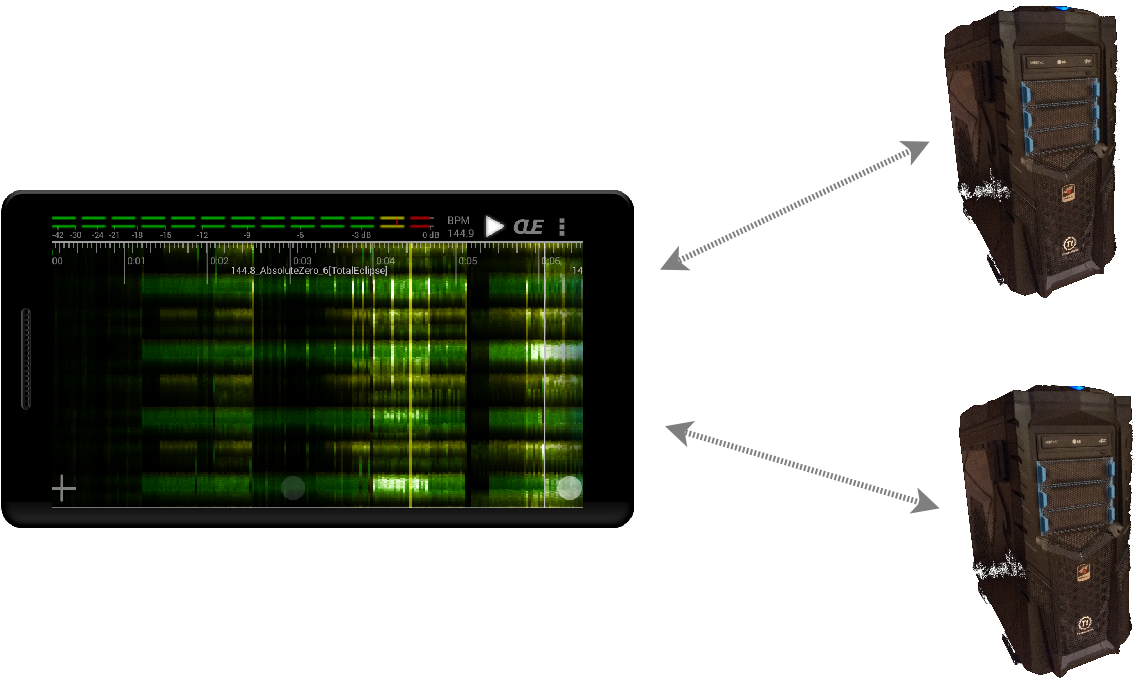 The phone will remain the main user interface, yet
it will be able to ask the desktop machines to return a list of songs that are similar to the one you are looking for.
The phone will be able to prelisten to tracks from a remote machine
It will be able to add remote tracks into the mix.
The BpmDj daemon that runs on the desktop
analyzes all MP3 tracks on the local disk
will serve the analyzed tracks to any BpmDj client that asks for it
the daemon is not a full fledged BpmDj user interface.
We are currently testing this feature on a >500'000 song database spread over 4 machines. It works fast, and opens up a whole new world of mixes.
Other upcoming features
A high quality time stretcher to change track speed. Either to be used when creating a mix, and if that is not possible because of the required computational resources, only perform high quality time stretching during export.
Personalization of the app. Choose your own background. Personalize BpmDj.
Exporting mix bundles, containing the track list, the mix and all mp3s needed for that mix
Mix cover art
A resampler. Picking out segments and relocating them to other positions.
A live mode in which the left and right channel remain separated. Thereby an external mixing desk can be used to mix the music. BpmDj will then just keep the tracks in sync.